Up-Island Pottery

Handmade pottery on Martha's Vineyard
Up-Island Pottery

Handmade pottery on Martha's Vineyard
Up-Island Pottery

Handmade pottery on Martha's Vineyard
Up-Island Pottery

Handmade pottery on Martha's Vineyard
Up-Island Pottery

Handmade pottery on Martha's Vineyard
Up-Island Pottery
Handmade pottery on Martha's Vineyard
Up-Island Pottery
Handmade pottery on Martha's Vineyard
Up-Island Pottery
Handmade pottery on Martha's Vineyard
Up-Island Pottery
Handmade pottery on Martha's Vineyard
Up-Island Pottery
Handmade pottery on Martha's Vineyard
Traditional Vases
Shop our entire collection of vases to match your aesthetic for any fresh flowers you put on display.
Shop All Vases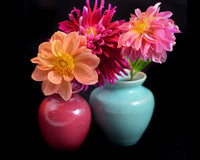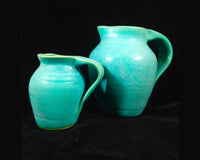 Pitchers
Our hand-thrown pitchers come in two different sizes. Use them for formal dinners to cookouts and everything in between. Mix and match colors for a funky Vineyard vibe or keep it clean and minimal with a set of the same color.
Shop Pitchers
What people are saying...
Candy's bowls are so beautiful, durable, and versatile. I eat almost every meal out of them!

Alex R
These bowls add so much glorious beauty to my kitchen! I love mixing up the patterns and having them on full display.

Emily
I love using Candy's bowls for everything from pasta to cereals to ice cream. They are colorful and fun and very Vineyard.

Jane